Why You Need Witch Hazel in Your Skincare Routine
Goblins, ghouls, and witches, oh my! Before you think we're trying to prep you for Halloween, you'd be wrong. Hopefully, you don't think we're trying to spook you either! If you're big into skincare, you might've heard about the latest thing on the market – witch hazel. Before you go flying away on your broomstick, let's talk about why you need witch hazel in your skincare routine.
WHAT IS IT?
It's barely fall, but winter's blooming right here! Also called winter bloom, witch hazel is a plant that is indigenous to North America, China, and Japan. The plant has many medicinal uses which are created from its leaves all the way to its stem and bark. Most commonly, you'll find this plant with a red/brown core and long, yellow leaves.
WHAT ARE ITS BENEFITS?
INTERNAL:
While we love focusing on treating the skin externally, we can't forget to tell you that witch hazel has numerous internal benefits starting with sore throats. By boiling witch hazel for 10 minutes, you're able to activate its anti-inflammatory properties which can bring relief.
For other internal use, witch hazel is also said to be beneficial tothose battling viruses. This includes a strain of the flu and HPV (Human Pappiloma Virus. Applying witch hazel topically can also help prevent cold sores which leadus to our next point – how the benefits of witch hazel externally!
EXTERNAL:
When it comes to skin issues, there are a few key factors that we're always watching out for. One of the biggest problems that we all have with our skin is acne! Whether you're a new teen going through puberty or an adult woman dealing with hormonal acne, it always seems to strike at the worst times. Witch hazel is recommended to be applied after cleansing, like most anti-acne medication. The plant works to help shrink your pores which not only creates a smoother look on your skin, but this also helps minimize acne.
Outside of acne, witch hazel is great if you're dealing with inflammation and irritated skin. With its anti-inflammatory properties, witch hazel makes itself an overall solution to your skincare issues.
We're always in the market for new skincare products, but we bet you didn't think to turn to a plant! Witch hazel is the new ingredient that's going to solve many of your skincare issues, and your skin will thank you for it!
Skin Care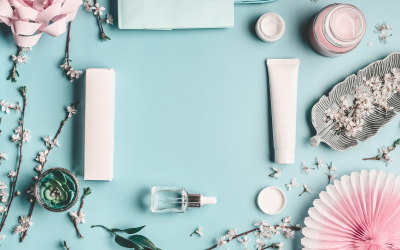 It's the season to… Multitask! While your holiday comes to a close, you can squeeze in some much-needed skincare while...