Makeup and Skincare DIY to Make You Look Younger
Parties and family gatherings and photos galore – which has some of us running for the hills – or at least the beauty counter – in fear. Everyone wants to look their best at the brightest time of year. But never fear! There are some simple tips and tricks you can do with your makeup and your skincare to peel back the years and look younger and fresher.
Keep Concealer Out of Wrinkles
For starters, a good anti-aging serum that pumps up skin elasticity and minimizes fine lines is almost a given. But did you know you can use it in another creative way when it comes to that transition between skincare and makeup? Look for a serum or an oil containing Jojoba oil (such as Jericho's Lifting Serum)  and, after your foundation is applied, dab a little of the serum or oil over top of it into the wrinkles on your face. This simple step will create a hydrating barrier that will actually prevent your concealer from seeping into the lines – it will instead rest on top and give your skin a much smoother, younger look.
Better Brows = Younger Face
Simply having a fuller brow will give you a more youthful look. Investing in a brow gel to encourage thick growth and a brow powder that you can dab into the eyebrows themselves will create a much fuller looking brow line and take years off your face.
Less Is More
The temptation may be there to fully beat your face, but use powder with a light hand. The more face powder that is used, the more is settles into fine lines and actually calls attention to those wrinkles. Prioritize a good foundation and concealer over powder and apply wisely.
Moisture Over Dryness
Really. Wearing makeup regularly can dry out your skin and nothing ages you faster than a dried-out appearance. A good facial mist, such a rosewater or any combination of water and natural oils, will not only keep your skin hydrated and healthy but it will also set your makeup for the day (or night) and keep you youthful for hours.
Skin Care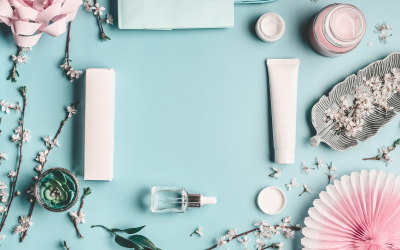 It's the season to… Multitask! While your holiday comes to a close, you can squeeze in some much-needed skincare while...