The Ultimate Wedding Skincare Routine
Developing a regular skincare routine is a must for brides-to-be. The sooner you can start your beauty prep, the better results you'll get by the big day. It all starts with careful planning just like your wedding. If you want to look picture perfect on your wedding day, here's a handy guide that you can start now to have great skin by the time you slip into your wedding dress.
Begin a Good Skincare Routine
Step 1: Cleanse
Twice a day–preferably in the morning and before bed–you should be cleansing and moisturizing your face. Finding the right cleanser is key for healthier-looking skin, the Jericho Gentle Milk Cleanser is great for washing your skin and dissolving makeup. Its Rich in Dead Sea minerals help with hydrating and revitalizing dry skin. After cleansing your face, wipe it gently with a towel and apply a clarifying lotion with a cotton swab such as Jericho's Refreshing Skin Toner to soothe your skin.
Step 2: Moisturize
As we mentioned above, you should moisturize your face every morning and evening. Use moisturizers and eye creams that have anti-aging properties. For day, use the Jericho Moisturizing Day Cream to hydrate and nourish your skin.
Don't forget your eyes! The weather can take a toll on the delicate skin around your eyes. Focus on selecting an eye cream that has age-defying ingredients like Retinol which helps prevent wrinkles and boosts collagen production. Pair your moisturizer with a good eye cream like the Jericho Lifting Eye Gel to repair this delicate area around the eyes.
During the evening, dab on skincare products that focus on improving the skin like the Jericho Nourishing Night Cream. Although you could use the same products from day to night, it's good to add few special products especially when you're prepping your skin for a big event like your wedding.
Repair your skin with a good serum like the Jericho Premium Active Serum which promotes healthier skin by hydrating your skin cells, helping prevent and fill wrinkles from the inside out, and it restores softness and elasticity.
Step 3: Protect and Maintain
This one is a given! Wear sunscreen every single day. Choose one that is at least SPF 25 (SPF 30 for lighter skin), making sure that it is water resistant and it protects against UVA/UVB rays. For maximum protection, reapply sunscreen every two hours.
Also, you want to introduce exfoliating to your beauty routine 1-3 times a week depending on your skin type and the season. As well as doing a weekly face mask if you want to achieve flawless skin. A good choice is the Jericho Premium Facial Pearl Mask. Perfect for anti-aging and revitalizing dry and dull skin.
That's it! Unless you have serious skin problems (acne, rosacea, or other skin conditions), visit your dermatologist to figure out the best treatment plan.
Skin Care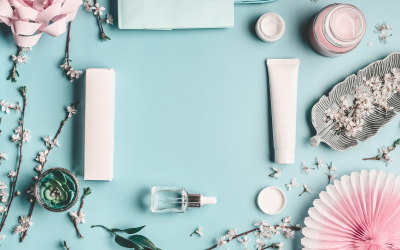 It's the season to… Multitask! While your holiday comes to a close, you can squeeze in some much-needed skincare while...