The Celebrity Award Show Skincare Routine
Like prom for movie stars, the award shows in Hollywood are when celebs look and dress their best for a glam night ahead. With the Emmy awards show coming up, let's take a look at some of the elements contributing to celebrity red-carpet perfection.
BODY
Because the look generally begins with the outfit, preparations often start with the body. Most stars borrow designer gowns, which are only available in a "sample size," somewhere between 2 and 4, Tara Swennen, a celebrity wardrobe stylist, said: "If you don't want to pay for it, you have to fit into it." Hence the scramble to slim down. Enter fitness and nutrition specialists, who say they need about four weeks to achieve optimum results.
Exercise is a must for shapely arms and a fit physique, added Vanessa Packer, whose ModelFit studios in New York and Los Angeles are known for keeping stars like Taylor Swift and Karlie Kloss toned and tiny. Four weeks of regular classes will get a celebrity red-carpet ready, slimming the hips and waist and sculpting shoulders, legs, and bottom, Packer said, "and it all leads back to glowing skin."
SKIN
Stars also need about a month of lead time if Botox or fillers are part of their beauty plan, said Dr. Behrooz Torkian, a facial plastic surgeon in Beverly Hills, California. Those treatments need three to four weeks "to kick in and properly settle," he said: Botox takes about a week to relax wrinkles; fillers work immediately but can cause swelling or bruising for a week or two after.
Torkian estimates that "probably 60% or 70%" of men and women rely on injections to perfect their red-carpet look, adding, "I think that 100% of them would be in the category of doing something, at least some kind of skin treatment."
MAKEUP
Healthy skin is essential for a flawless look, said Lady Gaga's make-up artist, Sarah Tanno. "It's really about taking care of the skin so you can use less makeup because everything shows" under the flashbulbs on the red carpet or bright lights onstage, she said.
Her work doesn't stop at the face: Since stars are photographed from every angle on the Oscars red carpet, Tanno extends foundation and powder down a client's neck and décolletage for an even-toned appearance, and add shimmer to exposed shoulders and collarbones.
HAIR
Hair doesn't need too much advance prep, said Michael Shaun Corby of Living Proof. He recommends a cut three weeks in advance and a color treatment three days before the red carpet.
"The last thing you want is dark roots," he said. He consults with the wardrobe stylist about the overall look before spending an 1 or 2 to execute the style. Again, it depends on the dress: A strapless gown might call for flowing locks, where a high-neck design demands a classic updo.
OUTFIT
It's the first thing chosen and the last to be put on. Swennen typically selects the dress (or tux) that determines the star's whole red-carpet vibe as soon as nominations are announced, or even earlier if she seems like a shoo-in.
Besides tailored makeup and hair, each dress demands its own accessories and underpinnings. And while the look is usually locked in early, Swennen keeps backup outfits and accessories on hand in case a client changes her mind at the last minute.
Skin Care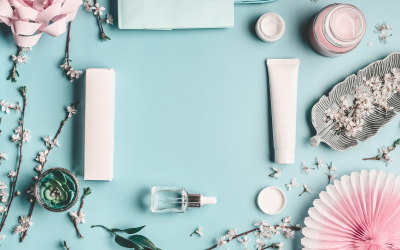 It's the season to… Multitask! While your holiday comes to a close, you can squeeze in some much-needed skincare while...