Summer Budgeting: These Jericho Products Won't Break the Bank
What is it about the summer that makes us want to throw all of our money away? It might be the want to go on vacation or too much sun getting into our brains, but whatever it is, you can probably agree that you spend tons of money during the summer months. This might even branch into your everyday life from buying too many groceries to spending a ridiculous amount on skincare products. If you're looking to take care of your skin and body without breaking the bank, check out these Jericho products that are perfect for your summer budget.
Mineral Shampoo and Conditioner
Millions of people travel to the Dead Sea. While you might think it's because the water feels particularly lovely or the view is incredible, it has nothing to do with that. You'll find tons of people wading in the Dead Sea to soak up the benefits of the water. The minerals in this stretch of land are known for being extremely beneficial to your external body, and luckily for you, you don't have to get on a plane to reap these benefits. Each under $40, the Jericho Cosmetics Mineral Shampoo and Mineral Conditionerwill gently clean your hair while leaving it soft, shiny, and moisturized.
Foaming Facial Cleanser
Your face can never be too clean, right? One thing you'll definitely need in the summer months is your go-to facial cleanser. After a day of sweating in the hot sun or wearing a full-face of makeup, you can only imagine how much dirt and bacteria are trying to seep into your skin. The Jericho Cosmetics Foaming Facial Scrub both cleanses and moisturizes while leaving the skin smooth and radiant.
Smoothing Body Scrub
During the summer months, we all like to show a little more skin. From your arms to the skin on your legs, we're all going for that smooth, airbrushed look, but how can you achieve it. For under $30, the Smoothing Body Scrub is a quick fix. Coming in scents like mango and a special blend of kiwi and mango, this scrub will buff away the dry, rough skin while leaving moisturized and smooth skin in its wake.
In order to take care of your skin, you don't always have to watch your bank account in despair. If your finances are in a bind and you're trying to save, save, save, check Jericho Cosmetics for these budget-friendly buys.
Skin Care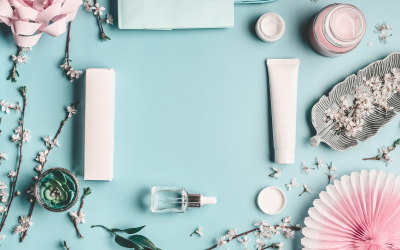 It's the season to… Multitask! While your holiday comes to a close, you can squeeze in some much-needed skincare while...