The winter blues are about to be busted, and we're all ready to take some time off, pack our bags, and have some fun in the sun over spring break. You don't want to miss a single thing in your perfect skin and haircare routine when you're starting off the season right. So sit back, relax, and check out our spring break essential items.
Skincare
Mask: Get that perfectly sun-kissed spring break skin even if you can't hit the beach. (And if you can, get that glow without the harmful effects of direct sun's rays!) This iTan Tanning Mask absorbs quickly by the sun and blends evenly to give you a gentle and natural tan. Use it before break to get a jump on your warm weather aesthetic.
Scrub: Sluff off that dead, dry winter skin and greet the spring soft and new! The Jericho Peeling Scrub Sheer Embrace is a mango-scented scrub that exfoliates away old skin cells while infusing your healthy spring skin with natural oils and nourishing softness. Spring is the perfect time for new beginnings and fresh starts.
Soap: Feel like you're a part of the ocean before you even board that plane. Imperative to restoring a healthy glow to tired skin, this Cleansing Salt Soap uses minerals and salt straight from the Dead Sea to nourish your skin back to a healthy balance.
Haircare 
Hair Drops: Is winter leaving your hair dry, damaged, and depressed? If you're ready to greet spring break head-on (and hair first) start the restorative process with these Silicon Haircare Drops. They are nourishing minerals that go on light and easy.
Shampoo: Get ready to set the tone for everyone's hair goals over spring break with this miraculous Mineral Shampoo. Created with specific minerals to revive dull, dead hair, it will leave you full of body and shine.
Start parking away those parkas and start pulling out that sunscreen – spring break is almost here!
Skin Care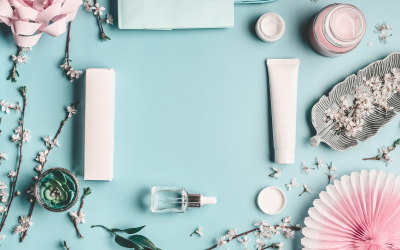 It's the season to… Multitask! While your holiday comes to a close, you can squeeze in some much-needed skincare while...