Microplastics: Is Your Fav Skin Care Product Safe to Use?
There's a war on microplastics. Did you know? When you hear the word "microplastics," you probably draw a blank, right? While these particles are extremely vague, you'd find them in tons of different products that you use. You can find them in sunscreens, repellents, and moisturizers.
You'd even find them in beauty products like eyeshadow and mascara. While "microplastics" might bring confusion, you've probably heard of microbeads, those little particles that help exfoliate your skin. In the United States, you can find them in shower gels and toothpaste – or should we say you couldfind them. In 2015, former President Barack Obama banned the use of microbeads in toothpaste and soap. Why?
When you think about an item or ingredient being banned, you immediately begin to think that it's detrimental to your health. Is that the case with all microplastics? Should you be worried if your favorite product has them? The answer is no. While microplastics and microbeads do bring up a question of safety, it's not the safety of the user that is called into question!
Clean & Clear is one product that was well known for their facial cleansers that contained microbeads. Was this product harmful to the millions of people who used it? No, but it was harmful to the environment.
The war on microplastics began when environmentalists began thinking of where they end up. If you find microplastics in products like your deodorant, lipstick, sunscreen, and eyeshadow, you don't really have to worry about these microplastics. The issue comes with products that get washed down the drain, especially soaps and kinds of toothpaste.
While microplastics are able to get filtered through water draining systems, they are able to slip through sewage systems which mean that they end up in the ocean. Since these particles are in fact plastic, they contribute to the growing plastic pollution that you'd find in the oceans.
If you're worried about microplastics being detrimental to your health, don't be! It's the environment you need to be worried about! For some brands that don't use microplastics, you'd find tons, some of them being Nivea, L'Oreal, Oral-B, St. Ives, and more. While microbeads lost in the war on toothpaste and soaps, it seems that microplastics as a whole are still in the ring! Which side will you be fighting on?
Skin Care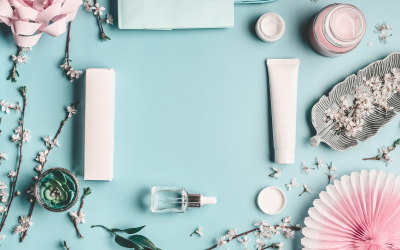 It's the season to… Multitask! While your holiday comes to a close, you can squeeze in some much-needed skincare while...