Masks Are Not Just for Your Face!
Is your hair dry? Is it damaged? If you're dealing with dull, rough or oily hair, a hair mask might be just what you need! When you think about your skin, if it starts to get out of hand, you instantly might think to correct any issues with a mask. The same should be the case for your skin.
What you might fail to realize is that your hair needs just as much protection as your skin, if not more! It's even easier to damage your hair than your skin, and that's why masks are not just for your face!
Hair masks have a number of different benefits that make them a must-have in any haircare routine. With a multitude of benefits, hair masks can both soften and strengthen while moisturizing your hair. Meant to be used once a week, there are a few extra tricks to using them.
Hair masks can be applied to dry hair. All you need to do is let it sit for 15-30 minutes, then shampoo and condition your hair regularly. Make sure you always comb through your hair after applying the mask. Never use a small-toothed comb and make sure you have a wide tooth comb handy!
Last, but not least, focus on the ends of your hair. You might notice that the ends of your hair often look more damaged than any other parts. This is because this area is the furthest from your scalp which secretes natural oil. When applying your hair mask, be sure to focus on this area.
Now that you know all the tricks and trades to using a hair mask, we can't let you walk into the world of hair masks blind! For a post-shampoo mask, we'd recommend the Jericho Cosmetics Mineral Haircare Mask. Made with Argan Oil and Dead Sea mineral, this mask will nourish and enrich your hair.
For those who want an even stronger and strengthening hair mask that mitigates oily scalp, we'd recommend the Mud Haircare Mask. With the highly coveted black mud from the Dead Sea, this will help strengthen and restore your hair especially after color treatments!
Don't let your hair suffer anymore! If your hair needs some restoration and rejuvenation, start using hair masks!
Skin Care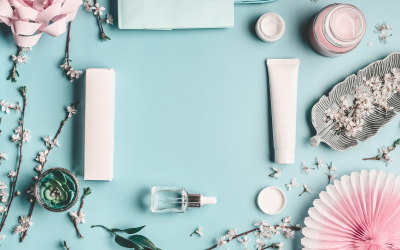 It's the season to… Multitask! While your holiday comes to a close, you can squeeze in some much-needed skincare while...