How to Exfoliate Your Skin
To get the maximum effect of the exfoliating process, there is a certain way you do it. Exfoliating the skin adds extra vitamins the skin may be missing out on, gets rid of the dry skin and adds an extra glow. Here are some tips to get those dry patches spotless!
Figure Out Your Skin Type
When it comes to exfoliating it is important to take your skin type into account. After cleansing your face, don't put on any moisturizers or creams, and look at your face in a well-light room to find out your skin type.
Here are a few more things to consider when getting an exfoliating scrub.
Sensitive: Make sure you avoid scrubs that contain gritty, sand particles. Instead, opt for a lactic acid exfoliating toner.
Dry: The Jericho Foam Facial scrub is perfect for anyone with dry skin. Dry skin and sensitive skin are somewhat similar in the fact they both hold dehydrated cells and carry damaged skin. Adding Vitamin C to the skin will also benefit the texture.
Mature Skin: Older skin tends to fair more quickly than younger skin. Fruity acids will help break away dead skin and leave a smoother tone. It is recommended only to exfoliate once a week. If using a peel on your skin, only apply it once a month.
Use the Right Product
The Foaming Facial Scrub by Jericho is highly recommended for people who suffer from dry skin. This is a unisex product so perfect for men and women. The scrub is rich in Dead Sea minerals, Vitamin C, and Chamomile extract. This is the perfect mixture to protect dry skin, hydrate and add moisture to the surface.
3 Steps to Healthy-Looking Skin
If you want your skin to look fresh and rejuvenated, exfoliating, once or twice a week for mild exfoliation, more often if you have oily skin, is the way to go. When you exfoliate, you're helping your body get rid of old dead skin cells, and it makes your skin glow, revealing radiant, softer skin. Follow these 3 steps for making exfoliating a big part of your skincare routine.
Step 1: Focus on the rough patches and dry skin. Actually understanding the dry skin will help you identify the right areas that need the attention. Running your fingertips over your skin will also allow you to identify any rough skin or bumpy patches.
Step 2: Rinse your face with warm water. Apply an exfoliating scrub like Jericho's Foaming Facial Scrub to face and neck with gentle rotating motions. Make sure you keep track of how your skin is reacting to the products you are using. When you're done, rinse thoroughly.
Step 3: After you finish the treatment use a hydrating moisturizer or better yet a serum. A good option is the Jericho Premium Active Serum, you'll love how this product will restore softness and elasticity to your skin.
Skin Care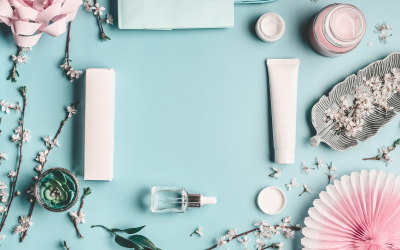 It's the season to… Multitask! While your holiday comes to a close, you can squeeze in some much-needed skincare while...