How to Do an at Home Facial
Are you trying to relax without breaking the bank? So are we! We'd probably all like to go to the spa and relax while someone else gives us a facial. While this might seem like a pipe dream, we can bring the dream and relaxation to our own homes! There's no reason you shouldn't be able to relax in your own house.
In fact, do it yourself tasks are so common you can definitely create your own at-home spa. If you're trying to relax, rest, and unwind, here are some steps to create your own facial.
CLEANSE
The first step to any facial routine is cleansing. We can't have you walking around with dirty skin! For this process, you're going to need a product that strips away all the bacteria without drying out your skin. We'd definitely recommend the Jericho Cosmetics Gentle Milk Cleanser. Easy on the skin, it will remove makeup and any impurities while leaving your skin glowing and healthy.
EXFOLIATE
After your skin has been cleansed, you'll need to exfoliate first. While you can often make your own with a mixture of sugar, honey, lemon juice, and olive oil, the Foaming Facial Scrubis a much easier alternative. Gentle enough for the face, it will buff away all the dead skin cells leaving behind smooth, texture-free skin.
STEAM
Quite possibly the most relaxing part of your at-home facial, this is also the most dangerous! To properly steam your face, boil water in a large pot. After it reaches a boil, remove it from its heat source and use it to steam your face, but be careful!  Steam can still burn you so be sure you keep your face at a distance where it feels warm and not hot.
Steaming is a great way to open up your pores and welcome in the next product in your facial which will be your mask!
MASK
When picking a mask, the world is your oyster. For those looking to tighten their skin, they might opt for a clay mask. If you've been experiencing dry skin, a hydrating mask will work wonders. The trick is to apply it soon after steaming so your skin can absorb all the benefits of the mask.
We don't all have $100 to drop on a facial, and you definitely don't need it! If a spa day isn't in the cards for you, make it into an "at-home" spa day. Use these tips, and you'll feel relaxed and refreshed in no time!
Skin Care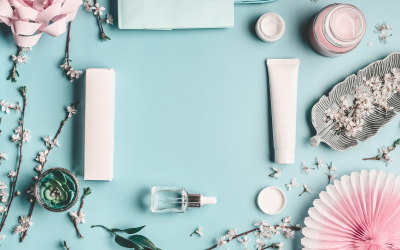 It's the season to… Multitask! While your holiday comes to a close, you can squeeze in some much-needed skincare while...