Here's What We Would Gift to the Future Mr & Mrs Prince Harry of Wales
Introducing the new Mr. and Mrs. Prince Henry Charles Albert David, Duke and Duchess of Sussex! Are you wondering who the heck Prince Henry is and who are the Duke and Duchess of Sussex? They're no other than Prince Harry and his beautiful fiancée, Meghan Markle! With their pending nuptials, Prince Harry and Meghan are going to have some primping and pampering to do. It's only right that they have products that are fit for royalty. For beautiful hair and skin for the days leading up to the wedding and even after, these are our favorite Jericho products we're recommending for the Prince and his future wife.
For Him: Hair
We're sure there are some men out there who aren't particular about their haircare products. In front of his beautiful bride, we're sure Prince Harry will definitely care on May 19. Making sure that his red locks stay perfect for the occasion, we'd recommend him none other than Jericho's Mineral Haircare Serum. Ideal for applying after a shower, rubbing a few drops through his hair will keep it bright, radiant, and soft to the touch!
For Him: Skin
While we're a huge fan of the cooling aftershave, we're hoping Prince Harry decides to rock his rugged beard when he says "I do." To keep the rest of his face healthy and smooth, we're recommending Jericho's Foaming Facial Cleanser. Designed specifically for men, this cleanser will help moisturize the skin while softening it up for a few quick pecks!
For Her: Hair
For any woman who's ever dressed up for any occasion, they understand the struggle of making sure their hair stays soft, shining, and frizz-less. We're sure Meghan is planning the perfect hairstyle, but it first starts with haircare. That's why we're recommending this Jericho Mineral Conditioner. Packed with a long list of benefits, any style she chooses would come out perfectly. The Mineral Conditioner will help the hair stay soft and shiny while also controlling excessive frizz! Not to mention if the future Duchess chooses to straighten or curl her locks, this conditioner also acts as a heat protectant.
For Her: Skin
Every bride wants to wake up on her wedding day with soft and supple skin. For the future Duchess of Sussex, she couldn't go wrong with Jericho's Nourishing Night Cream. Perfect for penetrating the layers of the skin, not only will this product help fill in fine lines, but Meghan Markle will be waking up with softer and smoother skin.
For Them: Skin
The couple that masks together stays together! This last recommendation is for both the current Prince and his future Duchess. For the nights leading up to their wedding, who says they can't enjoy a mud mask after a romantic candlelit dinner? We're recommending the Active Mud Mask from Jericho to ultimately tie their skincare together. With ingredients like black mud from the Dead Sea, lavender oil, and avocado oil, this mask will not only keep the oiliness and shine away from their faces but counter any blemishes that might want to walk down the aisle with them!
May 19, 2018 will be the most important day in Prince Harry and Meghan's life, so it's only right that they'd look their absolute best. With these products, they definitely could! After taking a look at all of their headshots, we're sure they'd thank us.
Skin Care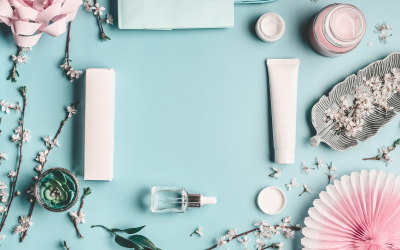 It's the season to… Multitask! While your holiday comes to a close, you can squeeze in some much-needed skincare while...