Love is in the air. It might not be wedding season, but if you're in your 20s and 30s, you'll soon find out that it is engagement season. Pretty soon your Instagram, Facebook, and Twitter feeds will be flooded with blinding diamonds and save the dates. While it's easy to be happy for your friends or family, it's also easy to get discouraged with your single status. All those as single as a Pringle, say I!
As you watch your friends prepare to start their own families, you might find yourself feeling sad and disappointed about your own relationship status. Your perpetual "single-ness" might feel like it's haunting you every time you see an engagement post. We're not the first to say it, and we won't be the last. There's nothing wrong with being single, and here's why!
Move at your own pace.
For some ridiculous reason, there seems to be some stigma on getting married at a particular age. Once a woman hits her mid-20s, she feels her biological clock start to tick with deadlines for marriage and children. That's not how life works! Everyone moves at his or her own pace and time, and you shouldn't base your life on that of your peers.
Don't abandon singlehood just because everyone is doing it.
Are you ready? As you watch those around you getting into relationships and getting married, you might be quick to want that for yourself. What you should be asking yourself is whether or not you're ready to be in a relationship! It is easy to see love and want it for yourself. Before jumping head first into a relationship, you should enjoy being single.
Learn to be alone and love yourself first.
Being single will allow you to know yourself and love yourself. As cliché as it may sound, you need to love yourself before someone else can do it. It is easy to put on rose-colored glasses when in a relationship, but when you're single, you know that you should pick up those permanent clear lenses. There is no stigma on being single. In fact, it is the most freeing time of your life. You have the chance to do what you want, say what you want, go where you want without needing to confirm it with anyone else – except strict parents who still treat you like a pre-teen.
The fact of the matter is, being single is one of the best times of your life. It gives you the chance to learn yourself and prepare yourself for when the right person comes along because when you play for love, you play for keeps.
Skin Care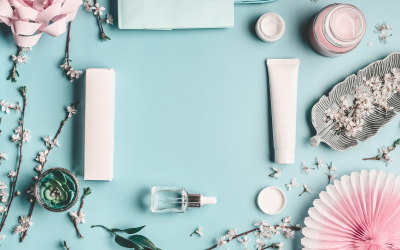 It's the season to… Multitask! While your holiday comes to a close, you can squeeze in some much-needed skincare while...