DIY Extractions for Blackheads
We know those black dots on your face aren't freckles, and you know that too. Instead, they're annoying blackheads just sitting around clogging your pores. Blackheads are actually really simple. They're merely bumps that appear in our pores from hair follicles. While their definition is simple, removing them doesn't seemto be. No one likes having blackheads on their face, and you don't have to!
There are several home remedies that you can try to remove them. Are you ready to do it yourself? Here are a few quick tips to try.
Egg Whites & Paper Towels
Applying egg whites to your face is probably the most popular way of clearing blackheads, and it's super simple. All you need to do is whisk up some egg whites and apply it to your skin. After doing so, place a paper towel over the areas before covering it with the egg whites. Allow this to dry anywhere between 10-30 minutes. Once you go to peel it off, you'll see that some of your blackheads will lift with it!
Bentonite Clay
Bentonite clay is another blackhead remedy that isn't as invasive on the skin. Similar to charcoal powder, bentonite clay is used for removing toxins from the body. While used internally, it can be used externally and benefit you and your blackheads. All you need to do is create a paste with bentonite clay and water before applying it to the areas of concern. By allowing it to dry, you're giving it the chance to remove the toxins and blackheads from your skin. After it's dry, simply rinse it off with warm water.
Lemon & Salt Scrub
Exfoliating is a great way to get rid of blackheads, but just be careful not to be too rough with your skin. A combination of lemon and salt can work wonders on your skin and blackheads. The salt will help buff the skin and remove dead skin while also clearing blackheads. The citric acid in the lemon juice will help brighten the skin, but just be sure to dilute the amount with a touch of water!
Blackheads are a nuisance, and while most people probably can't notice them, younotice them! For quick, easy, do-it-yourself methods, try these three solutions to lead you to clean, clear skin!
Skin Care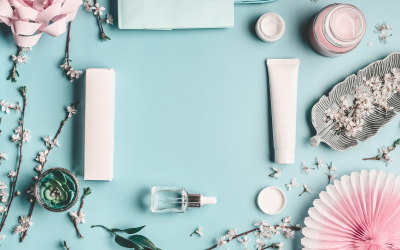 It's the season to… Multitask! While your holiday comes to a close, you can squeeze in some much-needed skincare while...