4 Beauty Tips That Will Save You Money
We all want to look our best, but to do so you really don't need to spend a fortune to look great. There are so many beauty hacks that'll not only save you money but a lot of time as well. Here are our four favorites.
Beauty Hack #1: Let one product do multiple jobs
There is no need to buy multiple versions of something that does the same job. For example, it's worth investing in coconut oil as it can work as a hair treatment, moisturizer, lotion, and makeup remover. It will do far more than buying different versions of branded products that are marketed for various parts of the body.
When it comes to makeup, don't be afraid to use shimmery eyeshadow as a highlight, and blush as eyeshadow to save money and get a different use out of the products.
Beauty Hack #2: Do it yourself
Break down your favorite products, when you take out the unnecessary coloring and scents a lot of skincare is made out of basic household ingredients. Whitening toothpaste is made with baking soda. Activated charcoal and apple cider vinegar work perfectly as toner, or an eye cream alternative can be using green tea bags.
Not only is making your own skincare products a money saver but it's also fun because it contains natural, limited ingredients it can be much healthier for you.
Beauty Hack #3: Reusable containers
Everyone knows buying minis or travel made beauty products isn't cost-efficient. Many retailers sell reusable containers that are TSA friendly so you can fill them with your beloved beauty products. It's much more cost effective to buy a large container of product and then splitting it up into smaller items.
Not only will this work for travelers but for around the house, too. Buying and later splitting up soap and shampoo is a good way of saving money on monthly beauty essentials.
Beauty Hack #4: Save your mascara
Mascara is one of the beauty products most women go through, it dries out quickly and shouldn't be used after three months. There are a few hacks that can help extend the life of your mascara.
When your mascara starts to get clumpy run it under a hot tap, and this will lead to a smoother application. Also adding saline solution, or eye drops, to mascara can extend the life of the product.
Mascara wands are always useful to keep, long after you have used up the product, they can be useful for cleaning shoes, jewelry, taming hair or unclogging the drain.
Skin Care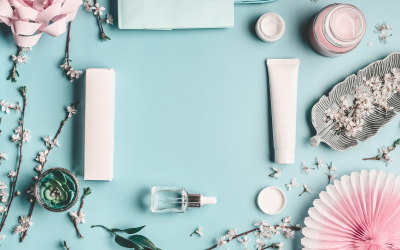 It's the season to… Multitask! While your holiday comes to a close, you can squeeze in some much-needed skincare while...