3 Texture Hairspray Must-Haves
Tired of your hair being flat? We are too! We're all looking for big, voluminous hair. We all want that beautifully textured look that seems so simple for most people. We're all looking to achieve it, but the real question is how?
How do people accomplish that look so effortlessly? Here's a little secret: It's not effortless! The truth is that most people have an arsenal of hair products that help them get the look they want and it all starts with hairspray. Not all hairspray is the same. While some normally use it to keep their hair in place, textured hairspray is a whole different ball game.
Instead of locking in the look, this kind of product gives you volume plus an effortless texturedlook. If you're in the market for a new hairspray, look no further! Here are our textured hairspray must-haves!
Garnier Fructis Texture Tease
Garnier Fructis "Texture Tease" is a fan favorite. Not only does this product add fullness and texture to the hair, but it also won't give you that hard, stiff feeling that regular hairspray does. Consumers aren't the only ones who think this texture spray is a must-have because this product was an Allure Best of Beauty Award winner in 2016.
Ouai Texturizing Hair Spray
There's a reason this brand and product are on this list. However you feel about the Kardashians, everyone can agree that their hair is on point! This is thanks to Jen Atkin, their hairstylist, and creator of the brand Ouai. Suitable for all hair types, this dry shampoo/hairspray mixture is perfect for building volume while keeping the hair moisturized.
Moroccan Oil Dry Texture Spray
Hairspray can often leave your hair feeling dry and stiff, but this texture spray won't. Oils have always been known for keeping the skin and hair moisturized. The Moroccan Oil Dry Texture Spray is the answer to all your dry hair worries. Argan oil is especially beneficial for the hair and skin, and this texture spray takes this into play. With argan oil as its main ingredient, you'll have a long-lasting, voluminous hairstyle with none of the dryness.
For most people, regular hairspray is a thing of the past. Why settle for dull-looking hair when you can have volume and hold? If you're trying to hold all of your secrets in your hair, these three texture hairsprays are the missing key.
Skin Care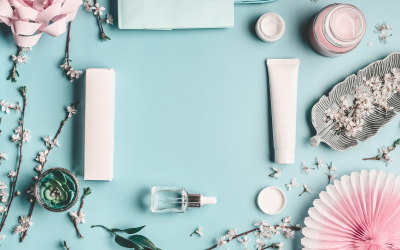 It's the season to… Multitask! While your holiday comes to a close, you can squeeze in some much-needed skincare while...